Using My Valentine Math Pack in our Classroom
As promised, I wanted to show you how we are using the Valentine Math Pack in our classroom a bit more. Click HERE or the button at the end of this post to check this pack out!
Naturally, I am WAY too planned in advanced, but I need to be! I have a small group of SUPER quick learners in math this year. If I don't come prepared, they will be bored sitting through our unit when they have mastered skills on day two.
While I do offer tons of enrichment opportunities for my students, these math packs have come in handy for all of my students. I also used these with a sub last week, and the activities were perfect for that! I include recording sheets and answer keys with every item, so my sub graded them while I was out, and I was able to use them for a grade. BONUS!
One of my kids' favorites in all of my math packs is the Color by Number for Big Kids! This one is Color by Fraction. Students have to perform the operation with fractions in order to color in the picture.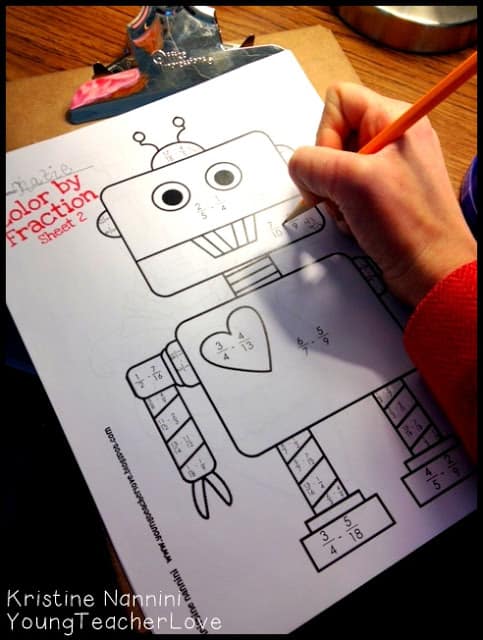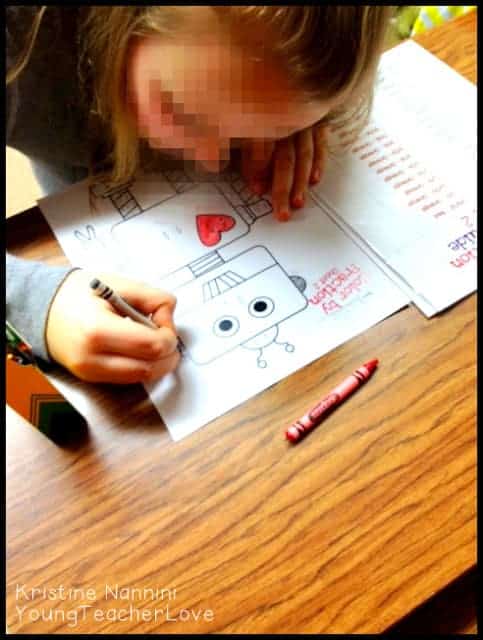 We also had indoor recess last week, and my kids asked if they could play Valentine Battleship during indoor recess. Um…YES?!! Valentine Battleship is a favorite, and perfect for those students still practicing basic coordinate graphing/ordered pairs. We typically play with real candy hearts, but I include printable hearts, too!
Also, we had our mid-year STAR Math assessments last week, and I wanted to take a day or two to review past concepts. I have done a number of different things to review, but on this particular day, with indoor recess, I knew we needed something fun! We played equivalent fraction GO-FISH! My kids LOVED it! The brightly-colored cards helped so much, and they were so excited when I pulled them out. It's amazing how a visually appealing printable or game grabs my kids' interest.
While we rotated our guided groups, I pulled a small group to review long division. I have a very small group of about four students who still need a little bit of help with long division. I have tried everything, and while I am a firm believer in building number sense in my students, I sometimes think PRACTICE makes better!
To help my small group practice, I created fun Cryptogram Puzzles with long division problems. It is important that all of your groups get the opportunity to play games or do the fun stuff, not just your high students.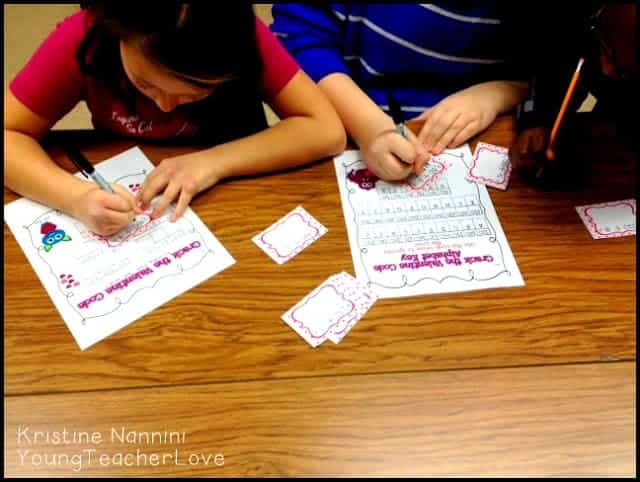 This is just a small sample of what is included in this Valentine's Day Math Pack! I plan to bring out the rest of the activities closer to Valentine's Day, or even on our party day!
All of these activities come in both color and black and white.
Want to see even more of what's included in this pack? Click
HERE
 or the button below to check out the 13 page preview of my Valentine's Day Math Activities, Centers, Games, and more!